In honor of Best Of British talent, i thought id do my own run down of the British talent that inspires and amazes me.
Goldfrapp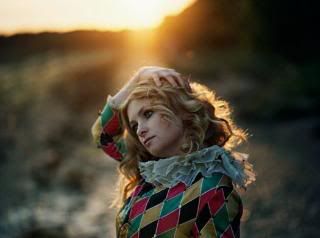 One of my favourite ever bands. 4 amazing albums, each with enough depth, sex, beauty, warmth and originality to take you to another planet.Alison and Will aka Goldfrapp are British eccentrics all the way. I had the privilege of working on some documentary style filming with them on the Supernature tour and also on a few of the Black Cherry videos. Working with them blew my mind and inspired me no end.
Planning To Rock
This girl is one of the most powerful performers ive ever seen. Her voice is just massive and soulful, agianst a backdrop of her incerdiable video art pieces. DFA, Kill The DJ, CHicks on Speed, Peaches, The Knife are among fans and people she's toured and released records with. PTR has a new album about to drop, with production involvment from Hotchip, this is going to be an absolte cracker, cant wait to hear it.
Jonny Woo
Performance artist, drag, tranny, comedian, poet, survivor, bingo caller, singer, actor, playright, genuis. This man is the king of London as far as im concerned, him and his drag artist house make London the eccentric creative spontaneous place i know and love.
Alex Noble
Artist, designer, curator. Alex is an amaizing illustrator , as you have seen from the Batty Bass artwork, plus his skills in clothes designing have led to bespoke pieces for Lady Gaga, Vogue, Paloma Faith, Selfridges and much more. His creativity and skill is endless, and he is seriously one to watch....
Benga
His album, diary of an Afro Warrior is still one of my favorites, leading dubstep man, the sound is completly London in a very new and futuristic way.
Untold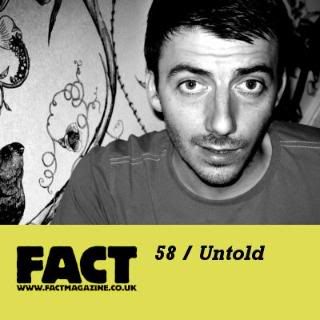 mad production skills, completly orginal sound, rooted in dubstep, garage, house...british.
Jamie Jones
Consistently one of my favourite producers...his basslines never fail to satisfy, with his funky deep layers of groove. Check out his brand new amazing album Do You Remember The Future? out on boundary pushing label Crosstown Rebels, boss Damian Lazarus is another important, British, musical, eccentric export!
Jungle / Hardcore / Pirate Radio
Omni Trio, Shy FX, Rufige Cru, Hype, Zinc, Grooverider, Metalheadz ... plus so many more.. the energy, the bass, the straight up jump up madness pulled me into dance music by the scruff of my neck aged 12..the old tunes never get boring, the vibe never seems to date... a true british invention , true British bass!!