Holla People!!!!
Big love to everyone who made it down to the Batty Bass 4th birthday...and sorry to those who didnt get in, it was carnage at the door, with everyone wanting a piece of the action!!! Big thanks to Feral aka MC Kinky for comin down and performing 'Phearsome Bitch'. And many thanks for the presents and cards people so kindly bought us, you know you run a twisted club night when you are given a baby fetus toy as a gift!!! In turn myself and Mama supplied the best Batty Bass experience we had to offer!! Next up we have Batty Bass Presents at brand new venue
XOYO
in Old Street. We'll be showcasing some of the ferocious upcoming talent that will be part of the Batty Bass Record label. Its on a Friday at a bigger venue, so we can get you all in!!!
HH XX
BATTY BASS PRESENTS @ XOYO. FRI 8TH OCT. LONDON
flyer by Alex Noble
Line UP ...
Your ever faithful DJ and Batty Bass boss HANNAH HOLLAND.
FERAL AKA MC KINKY (live)
Armed with brand new material, East End Phearsome Bitch is gettin raggo on the mic!!!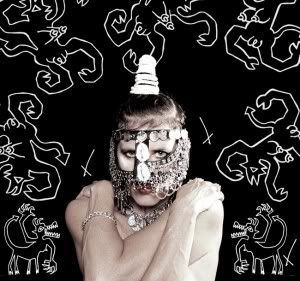 PILOCKA KRACH (Live)
Batty Bass welcomes Berlin's electronic punk queen of the MPC, a staple at Bar 25, soon to join the Batty Bass Records family, we cannot wait for you to witness her London debut. "Pilocka Krach turns data urine into shaked martini with pear. EFFERVESCENT POWDER FOR YOUR EARS!!!"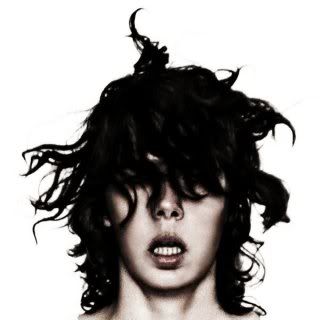 KEATON
A return for the ex drum and bass legend, with his soulfull deep blend of bassy house..he's on fire right now! Soon to be part of Batty Bass Records.
DEBOA
Our ever faithfull resident is back with the warMest bassiest flavours to entice you in and heat you up!!!
£6 adv/students or £8
GRAB YA TICKETS ADVANCE HERE
http://www.battybass.com/
New HH mix for your good ears!!!
Also available on
Hannah Holland Podcast
XOYOMIX by Hannah Holland